Most weddings take place in the winter season as the season makes everyone feel thrilled, cozy and warmly excited.
Flowers are the first adornment that comes into our minds when we think of occasions like weddings and anniversaries. Most weddings take place in the winter season as the season makes everyone feel thrilled, cozy and warmly excited. Lovers try to feel warmth in each other's arms. It is a perfect season for a couple to get married and spend their honeymoon in the snowy regions.
There are several popular flowers to be decorated and used in winter weddings. The blooms represent deep sentiments of love, attachment, and honesty towards one another. Plus, they make the surroundings full of comfort, solace, and tranquility. Some of the finest blossoms for a winter wedding are listed below –
Gerberas
The pulsating shades of gerberas would leave anyone in awe. Their lively shapes are hypnotizing and have a mellow aroma to catch your loved ones' attention. Pink gerberas are glowing and have the significance of connoting tenderness and gratitude. Yellow gerberas are splendid in nature and have the spirit of spreading light, love, and laughter. The happiness reflected by gerbera daisies is eternal. Red gerberas are a symbolic gesture of perpetual love and attachment. The flower delivery in Augusta Maine is admirable because of the entrancing blossoms that they provide you.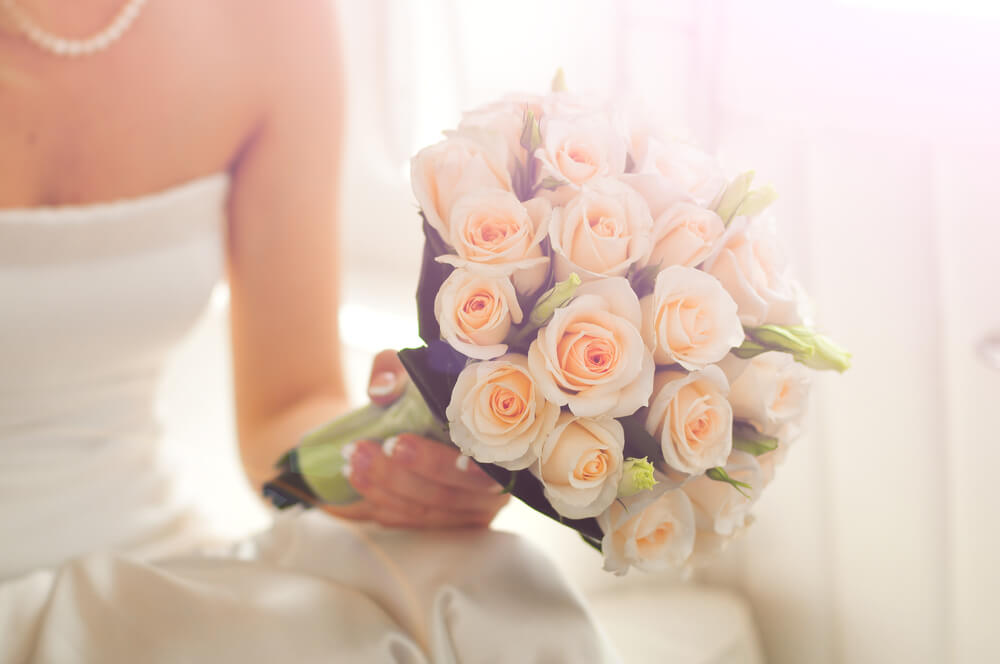 Roses
A rose is a symbol of all devoted emotions like deep love, passion, and fondness. A Red rose is a perfect blossom for your wedding because it carries the feeling of profound love for your close ones. A massive arrangement of red roses on your aisle will be astonishing and eye-catching for every guest attending your main event. White roses are recognized for representing refinement, loyalty, and innocence. The peach rose is also appealing and has symbols of good luck and prosperity. Roses are essential Wedding Flowers in Waterville ME. They have the power of spreading zest, devotion, and affection.
Chrysanthemums
Chrysanthemums or pom-poms are well-known for representing the sight of new beginnings and truthfulness. Red mums are sizzling wedding bouquets for displaying true love and passion for your better half. Marriage is a relationship that requires both loyalty and faith so white mums can also be arranged for your wedding ceremony. The flower delivery in Waterville Maine guarantees to supply the enchanting chrysanthemums at your venue to celebrate the occasion with charm.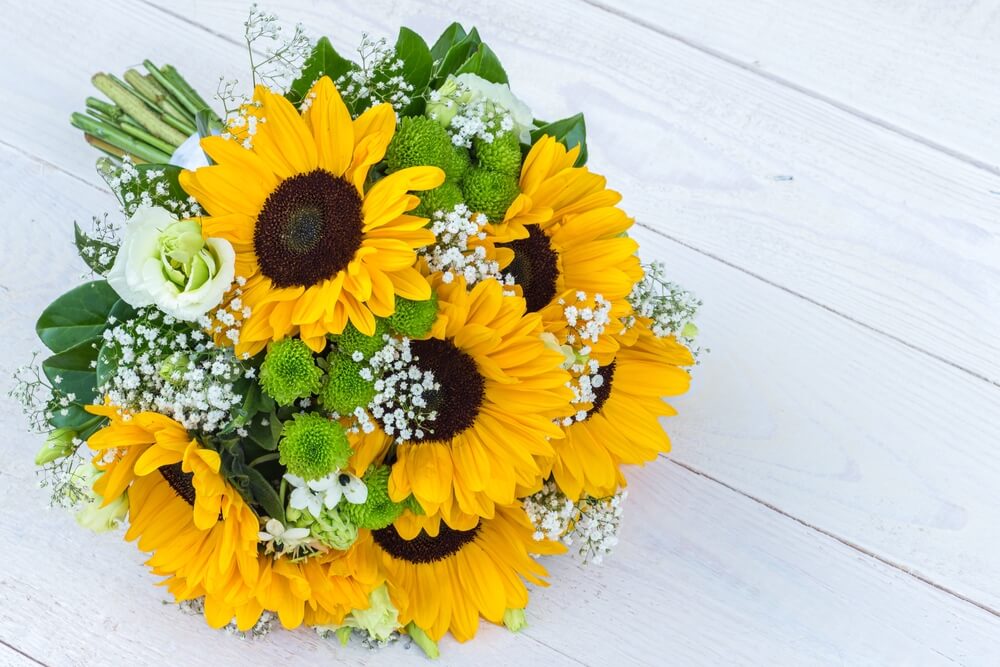 Sunflowers
Weddings are the ever-lasting tradition of supporting each other with courage, love, and strength. These emotions surpass all the other negativities. Therefore, sunflowers are the best blooms to ignite the feeling of hopefulness, strength, and motivation. The bright yellow color of the Sunflower is known for signifying laughter and bliss. When you decorate sunflowers at the entrance of a wedding setting, it means that you welcome someone with full vigor and excitement. They will already be cheerful and loved by the aura of flowers while attending your wedding event. Waterville Maine florist got an amazing bouquet of sunflowers to reflect colossal love and joy.
Poppy
When you are about to get tied in a knot of forever merriment, love, and loyalty with someone then you must select a flower like a Poppy to reflect these emotions accurately. The red poppy is the ultimate flower for signifying hope, faithfulness, and a happy future. Therefore, people often suggest this flower to decorate the wedding stage where a couple is about to get married. You can also use a red poppy as a Boutonniere on your groom's blazer. This will indicate his intention of standing with the bride perpetually no matter what may come. Pink poppies are suitable for the bride as they depict elegance and gracefulness.
CONCLUSION
Wedding flowers are captivating to the eyes and keep the event jolly and affectionate. The ambience sparkles up with the vibrant tones of flowers that toss kind symbols of love and fondness. All you have to do is visit Waterville Florist & Formal Wear and get your winter wedding some startling flowers.