To order flowers online from florists in Maine, check out Waterville Maine Florist online flower shop today!
Did you know that there are special flowers and elements attached to each year of the anniversary? Here in this article, we have discussed about the special years of your wedding anniversary, and what best to gift for those years. Take a look. To order flowers online from florists in Maine, check out Waterville Maine Florist online flower shop today!
First anniversary flowers and gifts
The official flower for first anniversary is Carnation. The official element for the same is Paper.
For the very first year of togetherness, you can celebrate with your Significant Other by gifting him/her a handmade greetings card along with something meaningful, like a piece of jewelry or accessory. Don't forget a bunch of pink and white carnations for accompaniment.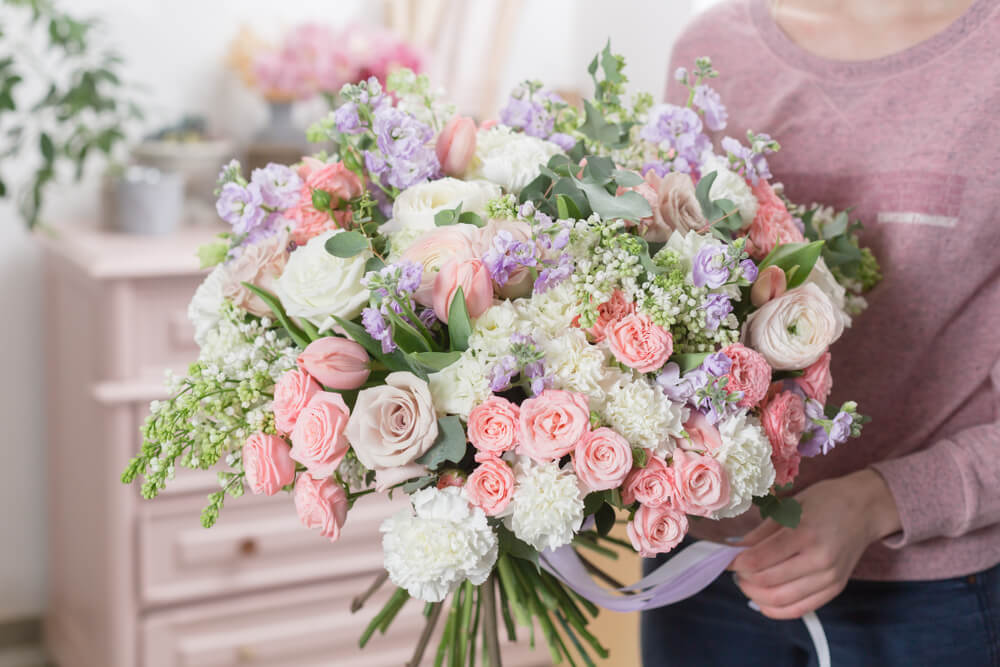 Third anniversary flowers and gifts
The third anniversary flower is sunflower and the element for this year is leather.
You can find awesome items made of leather, such as a really nice handbag or a stylish jacket. Sunflower bouquets are available aplenty with Waterville ME florists year-round. Combine these two and make your spouse happy by celebrating your love in a special way.
Fifth anniversary flowers and gifts
The flower for the fifth anniversary is Daisy and the element for the year is wood. Although in modern times, silverware is more common as the fifth anniversary gift.
Nothing can beat the charm of a fresh and bright bouquet of daisy flowers delivered straight to your doorstep from the best Waterville flower shop online, i.e., Waterville Maine Florist online flower shop. Wooden showpieces, antique items, as well as silver jewelry or other mementoes will make nice gifts.
Silver anniversary (25th) flowers and gifts
The next big year to celebrate is the silver anniversary, i.e., the 25th year of togetherness. As evident from the name, the element for the year is silver and the flower will be Iris. The color blue in Iris flowers is one of the most special colors for wedding anniversary that represents rarity and uniqueness.

With a bouquet of blue Iris flowers, no words are necessary. Silver jewelries, accessories, cutlery, or lots of other items are available in the market. Make a thoughtful gift that you believe your spouse will like.
Pearl anniversary (30th) flowers and gifts
The 30th anniversary element is Pearl and the flower for the year is lily, which is by itself one of the most romantic flowers out there.
Pink stargazer lily, white calla lily, or multi-colored alstroemeria lilies are the most popular choices for anniversary. And when it comes to pearls, the choices amongst jewelries and accessories are endless. For anniversary flowers delivery in Waterville ME, place your order online in advance and receive on time delivery of fresh and lively flowers right on time.
50th (Gold) anniversary flowers and gifts
And for the grand celebration of your 50th i.e. the gold year, the flower is none other than our top favorite rose. Rekindle your love and romance with a big bunch of long-stemmed red roses. 50-year gold bands gifted to each other is another great idea, and you can renew your wedding vows with this gesture.
So, which ones of these amazing gifts are you going to celebrate this year? No matter what gift you choose, remember, flowers for anniversaries are non-negotiable. Order them in Waterville Maine now!